How to Improve Your Odds of Winning While Still Enjoying Slot Machines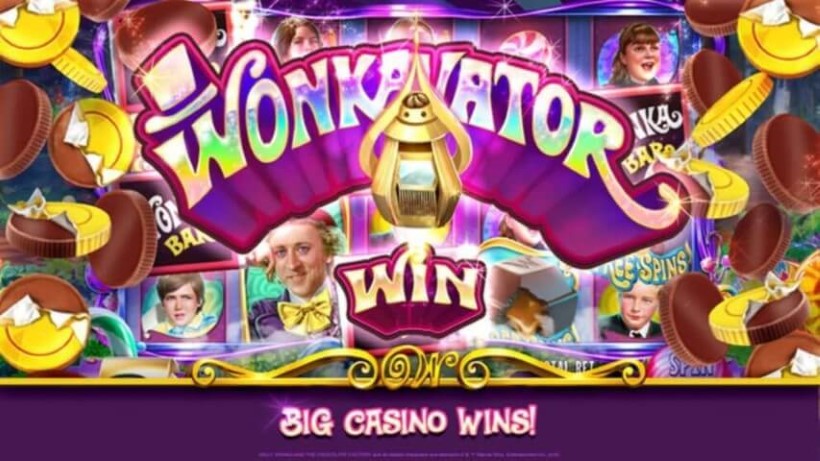 Latest posts by Kevin Mackoy
(see all)
Video poker and slot machines are by far the most popular types of gambling in the United States of America and many other countries across the world. However, only a small percentage of people are aware of the strategies that can increase their chances of winning big when playing slot machines, despite the fact that slot machines are so prevalent. Unfortunately, there are many myths and tactics that claim to boost the frequency with which you win, but in reality, they are nearly always counterproductive, and they can get you into a lot of difficulty because some of them are illegal or violate house restrictions.
The following article will provide you with some useful information that you may utilize when playing slot games, whether at an online casino or at a land-based casino. These tips can help you boost your chances of winning, so apply them wisely.
Before we begin, it is critical to note that there are no strategies or "cheats" that can be used to improve one's odds of winning at slot machines. This is because every slot game, regardless of whether it belongs to a specific genre or was invented by a specific person, is ultimately a game of chance. On the other hand, you might get lucky and win some free spins every now and then.
To be eligible for the jackpots when playing progressive slots, you must place a stake of a qualifying size
There are several progressive slot games, which means that a portion of each wager deposited is added to the jackpot pool, which players can win. When players play these progressive slot games, they have the chance to win this prize pool.
To be eligible for the progressive jackpot, you must wager a specified quantity of coins on specific slot machines and slot games. This criterion is present in certain slots but not all. You will not be eligible for the prize if you do not meet the wagering requirements. As a result, with many progressive slots, setting a proper stake throughout each round is critical, as failing to do so may significantly limit the amount of money you could potentially earn. This is due to the fact that the amount of money you could win is directly proportionate to the amount you gamble throughout each round.
Always wager within your financial means and have a plan for increasing your bankroll
It is critical to only wager with money you can afford to lose, which is especially crucial when it comes to slots, which have the potential to be highly addictive, and it is easy to start chasing losses if you don't win enough. If you gamble with money you can't afford to lose, you risk losing more than you can afford to lose.
Betting within your means and having a plan for managing your bankroll not only keeps you out of financial trouble, but it also increases the possibility that you will make a profit over the course of the game. This is because the more bets you place, the better your chances of eventually winning a large jackpot are, and betting within your means keeps you from exceeding your limitations.
Make the most of your free spins and the time you have to play slots
Because operating a slot machine for the first time can be a little perplexing, it is a good idea to try out a few free slot games before attempting to play for real money. This is especially crucial to remember for those who have little to no past experience playing slot machines. Free slot games will not cost you any money, and there will be no true jackpots to win, but they do an excellent job of simulating the experience of playing for real money. This is due to the fact that free slot games are based on their real-money equivalents.
Furthermore, if you begin betting with real money at an online casino, you will very probably become eligible for free spins on a variety of the games available at that company. Certain casinos give you free spins as soon as you open an account, but others save their loyalty bonuses for later and only give them out after you have been a client for a while.
In any case, you should take advantage of these free spins as often as possible because, despite the fact that your wins may occasionally be capped while playing free spins, you can still win a huge jackpot with them. In any event, you should take advantage of these free spins because you can still win a large jackpot with them.
Should I limit myself to simply playing one slot machine at a time?
Some people believe that by playing the same slot machine repeatedly, their chances of winning a large quantity of money at some point in the future will improve. As a result, they confine themselves to playing only one machine.
Unfortunately, this is not the case, and statistically, it makes no difference whether you play a single slot machine or a slot game, or whether you switch between a number of other slot games quickly. This is because the probability of victory stays constant regardless of strategy. Because everything that happens at slot machines is purely governed by chance, neither technique will give you a competitive advantage.
If, on the other hand, you feel more at ease playing a single slot machine or if you prefer one game in particular substantially more than the others, there is nothing wrong with sticking to just one game. It's quite fine to limit yourself to just one game. However, if you play a variety of games while at an online casino, you may be able to gain additional bonuses and free spins. As a result, it is critical to investigate whether the casino offers access to extra games as well as free spins.