Some Things to Consider When Taking Your Sports Betting to the Next Level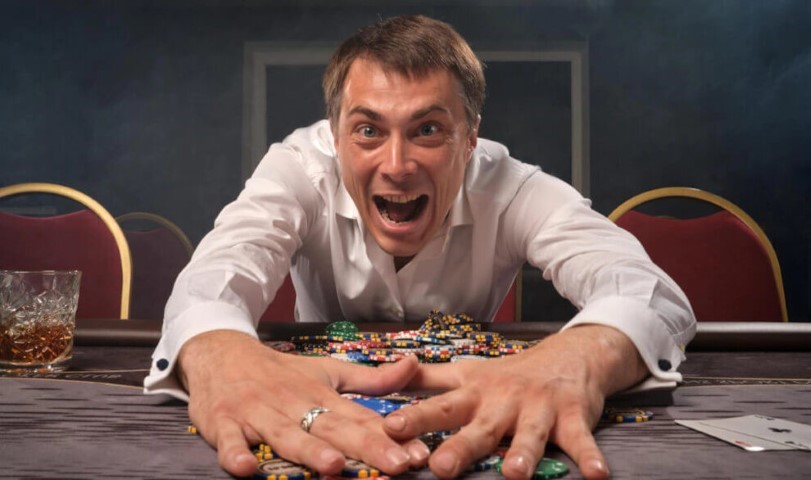 Latest posts by Kevin Mackoy
(see all)
Betting on sporting events is becoming increasingly popular not only in the United States but also in other countries worldwide. Today, more than 20 states have legalized local sports betting, and additional states are considering legalizing the activity.
The Professional and Amateur Sports Protection Act (PASPA), enacted in 1992, was declared unconstitutional by the United States Supreme Court in May 2018. This resulted in the federal legalization of sports betting and gave individual states the authority to decide whether or not to allow local operations. Since then, a slew of online casinos in the United States has begun to accept wagers on a variety of sports, including basketball, baseball, football, mixed martial arts (MMA), and many others.
Why Do People Place Sports Bets?
Many gamblers will attest that the primary motivation for starting to bet on their favorite sports league was the desire for an additional source of excitement and entertainment. The knowledge that you could win money based on your match predictions can significantly alter your experience as a spectator.
This type of gambler is usually more interested in the act of gambling than in the sport on which they are betting. Some of them do not necessarily understand the sports on which they are betting, and they rely solely on the statistics that a team or athlete possesses.
If you are a sports fan and would like to begin betting on sports now that it is becoming more popular in the United States, this year is an excellent time to do so. This is especially true given that major sporting events continue to ban the presence of live audiences. There is only one way to increase your level of excitement: place a bet on your favorite team.
Don't be concerned if you live in a state where doing so is still illegal. Online bets can still be placed with bookmakers in offshore gambling jurisdictions. Make certain that the online bookie or casino you choose is legitimate, has the necessary licensing, and has a good reputation.
Some people will take the time to search through various online sports and gambling media outlets, such as onlinecasinos2.com, to find the most reputable places to place their bets. This is because their goal is to win or profit from the bets that they have placed.
It was previously reported that New York residents would travel to New Jersey to place their online wagers. You can also participate in this activity and place bets in states where it is legal. Although you may have to travel for this, it is still technically safer than having to place your bet in person at a land-based casino or bookmaker. You can place your bet from the comfort of your vehicle anywhere in the state where local online betting is legalized and permitted if you have a mobile device and are connected to the internet.
Is it possible to profit from sports betting?
It is possible to make money through sports betting, but it may take some time for many people. If you want to take your sports betting to the next level, you must treat it as a serious endeavor. You must have a basic understanding of both the sport you are following and the operation of the betting industry.
It takes some practice to become proficient at this activity. It is always in your best interest to avoid diving in head first. Starting with less risky bets allows you to gradually increase your bankroll. It is best to begin by sticking to the sport with which you are most familiar so that you can become accustomed to how things are done.
When betting on a sport that you are most familiar with, you can start to develop a strategy. You are not limited to using only one tactic in any given situation. You need to keep improving your betting skills, which is why you should keep track of everything you've wagered in the past. Spend some time analyzing previous bets to see if you can learn anything that will help you improve your betting strategies in the future.
Starting a business is a lot like starting a career as a professional gambler
You must have the necessary financial resources and be aware of the potential risks involved. You should keep this money separate from the rest of your money so you can keep track of it more easily. Furthermore, you'll have a clear picture of how much money you're throwing away. Because of the possibility of losing money, you should never place bets while inebriated or emotional.
You should always make certain that your wagers are well-reasoned and based on sound reasoning. Learn everything you can about the team you want to bet on. Examine their previous game results and learn the most recent information about the players. If you want to bet on sports professionally, you will need to put in a lot of effort.
Conclusion
Taking your sports betting to the next level can be exhausting and even problematic for some people. Before engaging in this activity, you should ensure that you are in the right frame of mind and that you have the financial means to lose. You have a good chance of winning a large sum of money, but it will take time and a certain level of expertise.