The Effects of Workplace Gambling on Employee Health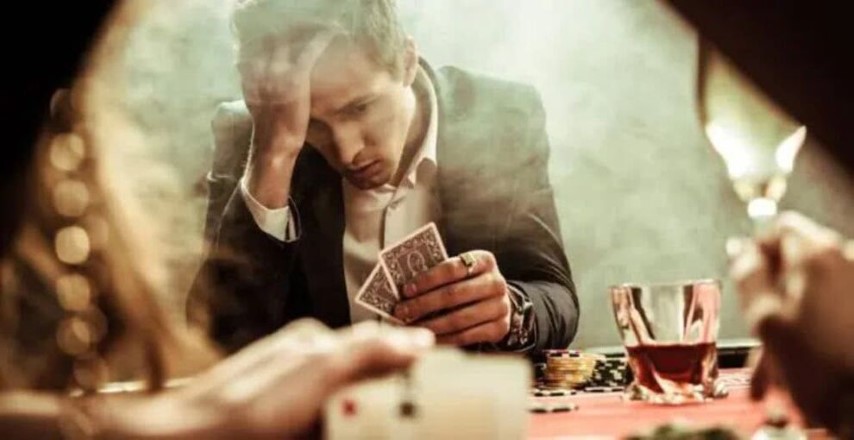 Latest posts by Kevin Mackoy
(see all)
Gambling is one of the oldest types of entertainment in which people have passed the time. This pastime for passing the time has grown in popularity when it became feasible to participate in it online. However, it is important to note that, while the popularity of gambling is a great development, it has also resulted in several issues along the way. 
People suffering from gambling addiction are now more likely to be able to obtain gaming as a result of the industry's fast expansion and ease of access by the general population. Gambling addiction is as damaging and concerning as any other type of addiction; nevertheless, for some reason, there is considerably less discussion about it. 
Furthermore, this accessibility implies that gambling is now available anywhere and at any time, including in the workplace when employees are working. This could cause issues not only for the individual in question but also for the company in question. Let us now analyze how we might tackle this problem and identify some of the most effective solutions in light of the previous. 
How can you detect if your staff is gambling on the job? 
If the question of whether or not your employees gamble on the job has never occurred to you, you may have concluded that the answer must be "no." Several studies, however, have found that just one out of every hundred employees gambles while on the job. Having said that, the chances are that one or more of your employees is engaging in the same activity. As a result, even if you haven't witnessed any unusual behavior from this person, it could be a good idea to investigate this potential problem further. 
Consult with your human resources department
The vast majority of individuals regard gambling as nothing more than a harmless kind of pleasure. To the point where some firms organize group gambling events, such as poker nights, for employees to participate in together. But what the great majority of people fail to grasp is that, while it may appear to be risk-free, indulging in this type of activity can have serious consequences for those whose lives are ruled by a gambling addiction.
As a result, every company should confer with its human resources professionals to decide the best plan for dealing with this problem. In an ideal environment, the best course of action would be to absolutelyavoidabsolutely avoid organizing any such activities in the workplace. If it is discovered that one or more of a company's employees have an addiction issue, the employer may expose itself to the prospect of being sued without even realizing it, leaving them exposed to legal action. 
What issues might a gambling addiction cause at work? 
There are several ways in which gambling addiction can have tremendously negative consequences not only for the person suffering from it but also for everyone in their immediate surroundings. However, when we confine our emphasis solely to the workplace, we see three major issues: fraud, theft, and diminished productivity. While not all of these issues are equally serious, they can all have a significant detrimental influence not just on the individual but also on the organization. Some examples of hypothetical circumstances are as follows: 
Embezzlement and theft 
If a person is addicted to gambling and has access to the company's money, they face the danger of either being enticed to misuse their position at work or abusing their position at work and utilizing corporate resources to fuel their addiction. If an employee has any form of access to the company's finances, they risk being motivated to abuse them. Worse, it is often impossible to spot this type of situation and behavior until it is far too late, at which point, both the individual and the firm are already in over their heads. 
A decrease in output levels 
If a person is addicted to gambling and continues to gamble on the job, they may struggle to concentrate and stay committed to their task. In addition, you may notice that they are continuously talking on their phone and/or taking substantially longer lunch breaks. This issue will not have as many negative consequences as the one stated earlier, but it will still have a negative influence on a company. This type of behavior is much easier to detect in smaller firms with fewer people, but it is something that employers should be aware of regardless of company size. 
So, what are some of the alternatives? 
Every corporation is required by law to provide its employees with a risk-free environment to execute their duties. This has consequences for both a person's physical and emotional health. Since compulsive gambling was defined as a mental disease in 1980, workplaces of any type have no business promoting or supporting gambling or other comparable habits. Furthermore, research has proven that it is always best to keep one's personal and professional lives separate. As a result, the best course of action may simply be to avoid coordinating and supporting such actions in the workplace. 
Request assistance from your human resources department
In the end, the human resources department's role is to act as a liaison between employees and their employers. As a result, you should talk with your human resources professionals and involve them in the process of assessing whether or not there is any problematic conduct that you should be aware of. To get things started, you may ask the human resources department to look into any potential red flags, such as employees using work computers to gamble online. The next stage is to perform unannounced productivity checks and observe their actions to identify whether or not there is any problematic behavior that needs to be addressed. Finally, direct your human resources department to speak with your staff to create a gaming policy that everyone understands. 
These are just a few of the things that every employer should keep in mind when attempting to run an effective and well-organized firm. Your employees' well-being should always come first; consequently, you should do everything in your power not only to provide them with the environment they require but also to remove any potential temptations that may be in the way.