The History of Poker in India and How It Became So Popular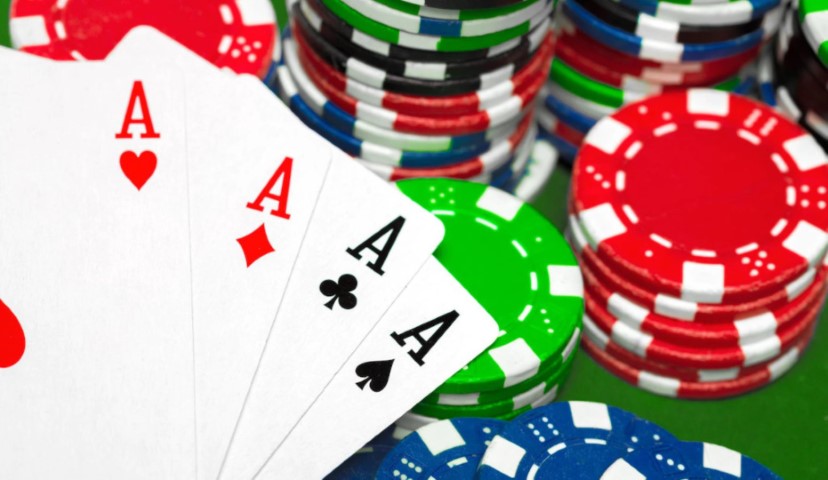 Latest posts by Kevin Mackoy
(see all)
Poker is usually regarded as one of the most popular and thrilling card games in the world. India is one of the world's largest countries, and the number of people playing poker has increased significantly in recent years. The country has a population of over 1.3 billion people and is eager to take part in a range of strategic games. As a method to pass the time, India's kings and emperors frequently engaged in various sorts of gaming. 
Furthermore, the general public was known to engage in a range of other types of gambling. Poker was similar to other card games practiced in India around 200 years ago. It was used as a kind of entertainment and provided amazing benefits. It began with single-player and arcade versions for usage on home computers. 
Mobile phone technology and the internet have dramatically transformed India, as well as the rest of the world, by enabling the purchase of previously unavailable commodities. One of them is gambling, which may be done online. This pastime activity is more popular than it has ever been due to the growth of online poker sites in today's globe. Poker played online contributes to the game's global spread. 
Indian gambling legislation 
Each Indian state's gaming regulations may differ significantly from one another. It is mostly subject to the laws of each state due to each state's freedom to define its restrictions. There is no single law that rules the entire country; rather, each state is responsible for enforcing its own set of laws. 
Since the Public Gambling Act was implemented in 1867, games of chance have been outlawed across the country. Despite this, there is room within the boundaries of these laws for skill-based games. Because these are games in which the outcome is determined more by skill than by chance, the Act does not apply to them. As a result, gambling is not banned in some states. 
There is a growing global interest in recognizing poker as a game of skill; but, because the participants do not know what cards will be dealt with, the authorities continue to regard it as a game of chance. Despite this expanding popularity, poker is still seen as a game of chance. When celebrating the sacred holiday of Diwali, it is a sign of good luck to gamble with family and friends at home, and some individuals even take the time to learn how to play poker during this time. However, gambling in public areas is against the law. 
India's Poker Development History 
The increase in the number of people with internet access, notably through the usage of smartphones, has been the most critical element in the expansion of India's gambling business. In India, around 430 million individuals use cell phones cell phones, with approximately 40% using their smartphones to bet. Even if playing poker in public is prohibited, the vast majority of governments do not forbid the game from being played online. 
India has quickly emerged as one of the most important rising markets for online gaming in recent years. It is a country with a very high population density. The Indian gambling market's success can be ascribed to the vast range of competencies and skills possessed by those who operate in the sector. Indian gamblers use a wide range of strategies to compete in online games and gain money. Furthermore, as a result of the COVID pandemic, the number of people playing poker online in India is steadily expanding, with more than 3 million active players at the moment. 
According to the most recent industry estimates, around five million Indian players established accounts with online poker sites in 2019. Because poker is a skill-based game, many individuals believe that playing poker online should be legalized. As a result, several online poker sites now provide real money games to players. 
Websites for Indian online poker 
A huge number of online poker companies situated in India are currently offering distinctive bonus possibilities to their players. They also include tutorials that help users comprehend the game's rules and educate them on how to play the game. In addition to the basic game of poker, they provide various varieties of the game. 
The expansion of the poker market in Indian casinos continues unabated. In India, there is a game called "Teen Patti," which is a simplified variation of poker. Every week, millions of Indians take part in the game. Millions of users have downloaded the game's smartphone versions, and the game's popularity among players is continually on the rise. It is acquiring more and more popularity all the time. It is incredibly popular, and due to its remarkable parallels to poker, it is gaining popularity by the day. The idea behind the online poker series was to bring together some of the most skilled players from around India on a virtual stage where they could compete for enormous prizes while entertaining millions of viewers. 
Poker players from India can also join in the End Boss tournament, which is held on a separate online poker website, and win substantial cash prizes. Given the possible number of poker players from India, the gaming industry is likely to flourish. Even though online poker has been played in India for around twenty years, the country currently features some of the best online casinos in the world. Parimatch is the most well-known and profitable online casino, offering players the opportunity to compete in both national and international poker tournaments. 
Moving ahead, the prospects for poker in India 
Viswanathan Anand, a former world chess champion, was cited as saying, "I consider poker as no different than chess." He is enthusiastic about the growth of poker in India in the next years. According to the "Times of India," actress Anita Hassanandani states that playing poker helps her relax and breaks up the monotony of her job. Deepak Dhayanithy, an assistant professor of strategic management at the Indian Institute of Management, uses poker to teach his students the art of appraising surroundings and making rash decisions in the face of ambiguity. 
Indian Poker Players Who Have Made a Name for Themselves 
Finally, the following are a few of India's most famous poker players that have achieved a great deal of success while playing the game that they love the most. 
Vivek Rajkumar is the highest-earning poker player from India, having won a total of $8 million. 

Nipun Java has won the most championships and tournaments of any Indian poker player, making him the most successful Indian poker player in history. 

Aditya Agarwal's highest cash win to date occurred in Macau, where he received 245,000 euros.