The Most Effective Affiliate Website Methods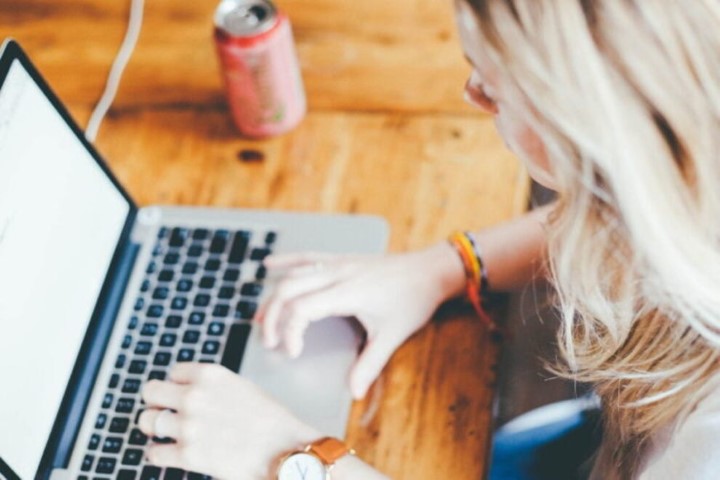 Latest posts by Kevin Mackoy
(see all)
Affiliate marketing is a strategy that many bloggers and content creators use to augment or even replace their primary source of income. These conversions are typically reliant on information supplied about a certain product or service in the form of a promotional blog entry. Developers and web designers have a huge advantage. The reason is clear. When it comes to offering things or services linked to the project you are currently working on, dealing directly with customers will considerably improve your effectiveness. 
Affiliate marketing links are built on trust
Affiliates can profit from trust in two ways. They should not only inspire faith in their audience, but they should also have faith in the products and services they are marketing. When it comes to website design and development, building a customer's trust by having them click an affiliate link increases confidence in the whole equation. Even though it is a relatively modest component of the organization as a whole, it can have a big impact on both the customer relationship and, in the long term, the project's success. 
Initial deliberation and planning 
Shortly after adding a new customer to your portfolio, write an article in which you detail the products and services you recommend and reveal your affiliation with any relevant affiliate programs. Explain to your clients how they can benefit from the affiliate links you've provided them. Anyone who has already visited your website should likewise be warned about these connections. It is not required that you include it for each item. Nonetheless, you can include it in your privacy policy or somewhere else accessible throughout your website, for example. You could, for example, include the following statement in the footer, immediately next to the text that states the copyright: "Please keep in mind that the links displayed on this website may be of an affiliate variety." Clicking on them will not incur any additional costs, and you will be assisting us in the maintenance of this website. 
Beginning as an affiliate member 
There are numerous subfields or niches in which you could launch your affiliate marketing firm. Amazon affiliates, hosting affiliates, banking affiliates, and even casino affiliates are among the most profitable sorts of affiliate marketing. It is acceptable to have referral partnerships with multiple firms at the same time if your primary affiliation company is on board with the notion. This is because each one can provide a unique set of solutions for your customer. If you decide to become an Amazon affiliate, for example, you should generally limit your site to Amazon products. If you're in a different industry, such as gambling, it makes significantly more sense to mention many companies and their casino websites. For example, the AskGamblers casino affiliate website may be able to aid you in improving the overall quality of your gambling participation, and they even have their affiliate program! 
The creation of the website 
When you initially start managing a project for a customer, you may follow one of two techniques. If you use a certain website, you can consider several options for handing over your licenses to install plugins and themes, which will increase the overall invoice amount. On the other hand, the customer is free to obtain all necessary equipment on their own, providing them more discretion in terms of what they select to include in their purchase. If you choose the second alternative, once you've chosen how the task should be completed, don't forget to promote the use of affiliates while handling product purchases. 
Here are five ways you can start earning money from home right now
Continuing to provide aid throughout the time 
Maintain a positive relationship with your customers over the years. They will eventually need to expand the size of their business, at which point they will need your assistance to upgrade their hosting package. Because of these arrangements, you can make recommendations and provide suggestions regarding certain products. If you achieve this level of trust with a client, the most logical next step would be for the client to ask you for a web link where they may purchase the required service. In a roundabout approach, you could generate more money through the affiliate channel. 
You should employ affiliate links while producing new posts on your website
When you publish a new blog post, prospective consumers and current clients may look it up to see what you have to say about recent happenings. In such cases, including affiliate links to publications focused on resolving potential issues that your clients may be experiencing can be advantageous. It would be advantageous for you to post content that is informative, relevant, and can attract a wider range of users. A word of caution on the practice of including affiliate link banners in your posts and sidebars. If the only objective of your blog is to attract new customers, you risk diverting the focus of people who could become actual customers. Make sure your website's goal is apparent to readers, and don't give them any reason to regret reading your blog. 
As an extra source of information, you might use affiliate links on your website 
You should probably add a page to your website that offers links to resources on other websites where your users can receive useful information. It is possible that that particular page does not receive a lot of traffic. To put it another way, if you want to direct your reader's attention to these other sources of information, this is a terrific option to consider. Consider the following scenario: an existing customer approaches you with a question about a recently published plugin. It is strongly advised to place it in the resources section.
In this case, you may quickly respond to their question and inform them that you have a link available to them if they decide to purchase it. Furthermore, putting links to this section in the top menu may not be the ideal option. Consider the activities that visitors to your website may engage in when they go online. As previously stated, you will probably send many URLs to each of your clients. However, let us presume they want them to be available in other areas. If this is the case, the footer, which is easily navigable, is a suitable place to put them. 
Bring your affiliate program money to life
As previously said, site designers and developers are in an excellent position to leverage on the opportunity given by affiliate marketing to generate additional revenue. Once you've established offering affiliate links to your consumers as a regular part of your routine, it will feel perfectly natural to you. You'll notice how quickly your customers adopt it and feel at ease with it. 
It is entirely up to you to determine how far you can take affiliate marketing
Finally, it is up to you to determine whether or not to incorporate these types of links into your business. Do not let anyone discourage you, even though it is likely that this issue is not of interest to you and that you may not understand it.