The Three Biggest MMA Bets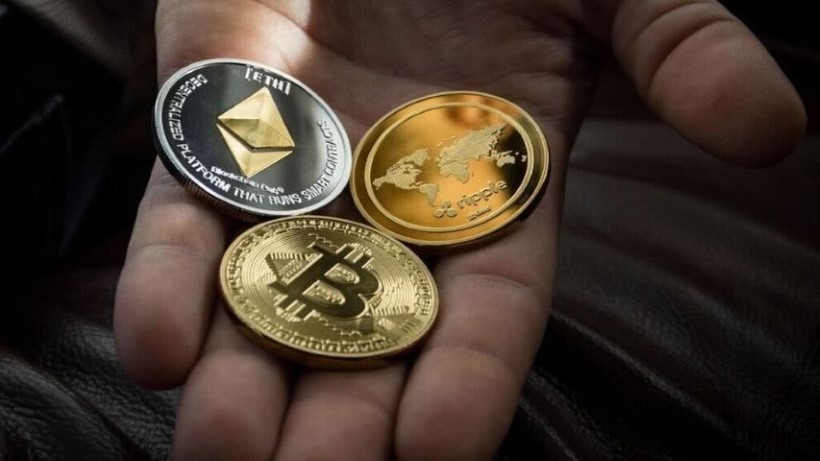 Latest posts by Kevin Mackoy
(see all)
The Ultimate Fighting Championship (UFC) has been around for a while, but its popularity has skyrocketed in recent years, along with that of mixed martial arts. The main reason for this is that it has some world-class competitors in all weight classes, all of whom are making a name for themselves on a national and international level. The competitors are proving difficult to beat, though some are considered underdogs.
It is unavoidable that competitors will emerge from nowhere to defy expectations and put leading competitors in their proper place. Underdogs, on the other hand, don't win very often, making it impossible to predict when the next upset will occur. However, if you want to get the best odds, you should consider using a site like OddsIndex, which is designed to show you the best odds available at a variety of different betting sites. If you want to get the best odds, you should use a website like OddsIndex.
When the underdogs start winning more fights, the total amount of money wagered on UFC fights will begin to rise. When you bet on the unexpected and the underdog wins, the fight takes on a whole new meaning. This is because the fights are exciting and thrilling, but also unpredictable.
Betting on sports, in general, is fraught with unpredictability; however, there is no greater rush than when your bet on an underdog team or athlete pays off with a win. If you've ever placed a bet on a particular sport, you'll understand how it feels to have that bet influence the outcome of a live game. Many people believe that betting on sports adds a new dimension to watching sports live.
As a result, each fight and sport has its winners and losers, but the following are some of the most impressive victories achieved by underdogs in the UFC in recent years.
At UFC 193, Holly Holm defeated Ronda Rousey
Ronda Rousey was unquestionably at the top of her game between the years 2013 and 2015. She had accomplished a lot on her way to the top, including six successful defenses of the UFC Women's Bantamweight Championship. However, Vegas Dave chose a different strategy because he believed that defeat was unavoidable at some point. As a result, he bet $20,000 on Holly Holm, the underdog, and won $240,000 as a result of his wager after she won the fight at UFC 193 in Melbourne.
Vegas Dave won $2.5 million the previous month after betting $100,000 on the Kansas City Royals to win the 2015 World Series. Vegas Dave's victory was not the result of pure chance. Because he has amassed such a large fortune and a stellar reputation, certain casinos will no longer allow him to place bets within their establishments.
Ten Underdogs Win at UFC Fight Night 61
The month of February 2015 saw several performances, some of which were more impressive than Anderson Silva and Edson Barboza's unexpected outcomes at UFC Fight 61. The competition was held in Porto Alegre, Brazil, and ten of the eleven favorites finished last. Everyone had a strange night, and it is estimated that it cost Bovada, an online gambling site, more than a million dollars. There were approximately 12 punters who all bet on this outcome, so each win paid out more than $10,000. As a result, Bovada suffered significant financial losses.
The winner walked away with $48,291 in winnings after betting only one dollar on each of the nine fights. Oddsmaker. ag was soundly defeated, and as a result, they were forced to impose a $150,000 payout limit. This was even though betting $5 on nine of the underdogs could have resulted in a $536,000 payout to the bettor. According to reports, Bovada had a losing night, which meant that the company would not end the year with a profit in terms of combat sports betting and payouts made throughout the year.
Miesha Tate defeated Holly Holm in the UFC 196 main event
It's incredible to think about, Vegas. Dave had made his way back and was now betting on a huge underdog to win the women's title fight at UFC 196. This time, however, he wagered against the boxer who had brought in a significant amount of money for him only a few months before. He bet $77,000 on the underdog Miesha Tate, who was a +250 favorite this time. She won in the fifth round, much to everyone's surprise, and as a result, Dave was able to claim the largest MMA ticket ever seen.
He was so confident that he would win the wager that he texted Tate before the fight to say that he had increased the amount of money he was betting to $77,000. This meant he had won a total of $460,000 on two underdogs in the Women's Ultimate Fighting Championship.
When you bet on UFC underdogs, you have a much better chance of winning because some of these victories are massive and don't happen very often.