How to Find Affiliates Who Can Generate Relevant Traffic to Your Online Gaming Business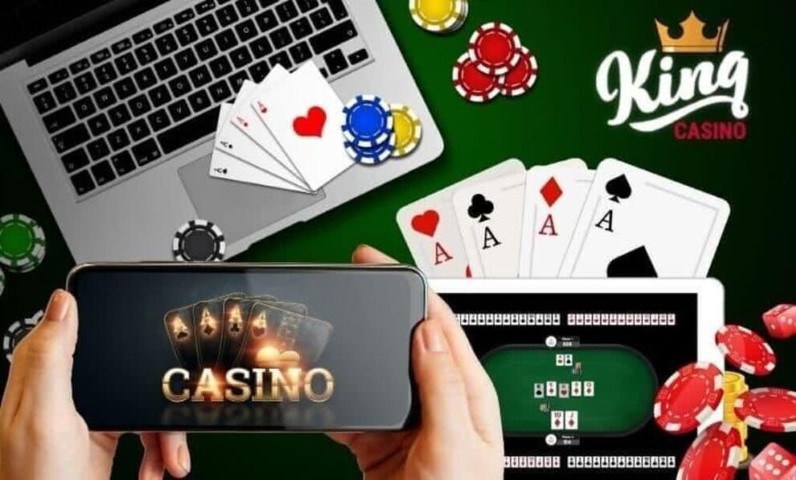 Latest posts by Kevin Mackoy
(see all)
In iGaming, as in any other industry, you expect a return on your investment, with the ideal outcome being the generating of enough revenue to allow for future business expansion. Affiliates, paradoxically, prefer to establish your business ahead of time and only get paid when you show positive results, which could include bringing in a new player, a first-time depositor, or relevant traffic. This is because affiliates are only compensated when they provide positive outcomes. 
Casino affiliates can earn more than $50,000 from a single casino, all while providing tremendous traffic and a consistent influx of new players to the operators of those casinos. Furthermore, affiliates can recruit sub-affiliates that already have a substantial client base and are keen to test out and possibly continue utilizing their platform. 
This post will help you understand what iGaming affiliates are, where to find the best affiliates for your gaming platform, and, most importantly, how to engage them in a mutually beneficial collaboration with the best discounts and services. 
Who are the iGaming affiliates and partners? 
The first step in communicating with the proper affiliates is to identify them. The answer varies according to the business, but we can summarize it by saying that affiliates that establish large global networks in your area of interest are a good fit for your organization. Even specialized firms can use these affiliates to discover customers who are interested in their products or services. We've compiled a list of some of the most common types of affiliates utilized in online gambling and sports betting. 
Media distribution channels 
It's a great idea to promote your affiliate program on gambling websites that include listicles with articles, rankings, or reviews. AskGambler, which provides a directory of casino affiliate programs, and AffPapa, a platform that connects gaming enterprises with the affiliates most relevant to those firms, are two examples of such websites. Because so many of these platforms frequently create a large volume of traffic, there is a good chance that some of those users will feel it worthwhile to check out your platform. 
Streamers 
If popular streamers help you build awareness of your casino and attract new players, you may provide them a one-time deal or a percentage of the money earned by the casino as a result of every player they bring in. These individuals can be found on widely-known streaming platforms such as Twitch and YouTube Live, as well as live streaming places devoted solely to online gambling. For example, you may have seen Daniel Negreanu, one of the world's most notable poker players, participating in several online poker platforms and promoting their businesses while doing so. This example of affiliate marketing shows how it works. 
Bloggers 
Bloggers, like streamers, can lead their audience to your platform via an article, listicle, video blog, or direct commercial, and in exchange, they will receive a commission for each new customer they bring in. These folks may be social media influencers and publishers from a range of social media sites, such as LinkedIn or TikTok, depending on the limits of your game. 
Business-to-Business Resellers 
Re-publishers are large platforms that can host your games on their sites. Marketing agencies, refer-a-friend model deals, and other similar arrangements are examples of such platforms. You can look for firms that will direct traffic to your website on LinkedIn or Facebook, and then choose the ones that are the best fit for your organization based on the information you find there. The B2B market comprises a diverse range of products and services. 
Affiliate commission structures 
Using Deal Types, you may create tempting programs for your most successful affiliates. Depending on the type of business you run, such as an online poker platform that caters to a certain region or a betting website that serves customers all over the world, you can expect varied commission rates and game rules. When creating an iGaming affiliate marketing channel, you must first learn about the commission types and rates that are most typically used in your market and location. 
CPA stands for commission
This is a very common type of business transaction. If you wish to charge a different price for new consumers brought in by affiliates, you must negotiate a cost-per-acquisition type of arrangement. 
In most circumstances, affiliates will request between $0.50 and $20 per cost-per-action offer; however, this might vary depending on your region, the popularity of your brand, and a variety of other factors that we shall discuss in further detail. 
According to PartnerMatrix figures gathered from over 60,000 gambling affiliates, the typical cost-per-acquisition (CPA) offer in the iGaming industry runs between $50 and $100. These estimates are based on the fact that the return on investment in online gaming is extremely high. 
If you are running a start-up that is already seeing some success, it is a good idea to hunt for affiliates on the same level as your company. They usually agree to collaborate in exchange for lower fees. Because, just like you, they must establish their effectiveness before asking for higher charges. 
The FTD variety of commission
"First-Time Depositor" commissions are particularly popular in the gaming business, as clients are required to make an initial deposit before they can begin playing a game. It might be in-app purchases in mobile games, casino platforms with real-money games like poker, roulette, and slots, online sports betting platforms, or even esports betting on games like Dota 2 or CS: GO. 
Affiliates can only earn commissions after a player has made their first deposit into their account. Again, you have the option of being flexible and determining whether to pay a fixed fee per deposit threshold or a percentage of the money generated. For example, when consumer deposits $100 or more, you simply pay a one-time set commission of $15 on their account. 
Revenue-Share commissions are a type of commission
Although revenue-share commissions are not among the gaming platforms' favorites, affiliate marketers adore them. According to the rev share model, operators would develop a commission system for affiliates and will pay a share of all revenue generated by each user who was suggested by another user. This essentially means that they are required to give the player a piece of the money that they produce for an extended period, maybe even as long as the player continues to use their website. 
Before deciding on the best rev share model for your firm, you should conduct an in-depth examination of the various accessible options in terms of the percentage paid, duration (year, month, or day), and other criteria. For example, you can pay a progressive commission that is based on tiers and calculated over a set period, such as a year, a month, or a day.