The Definitive Las Vegas Blackjack Guide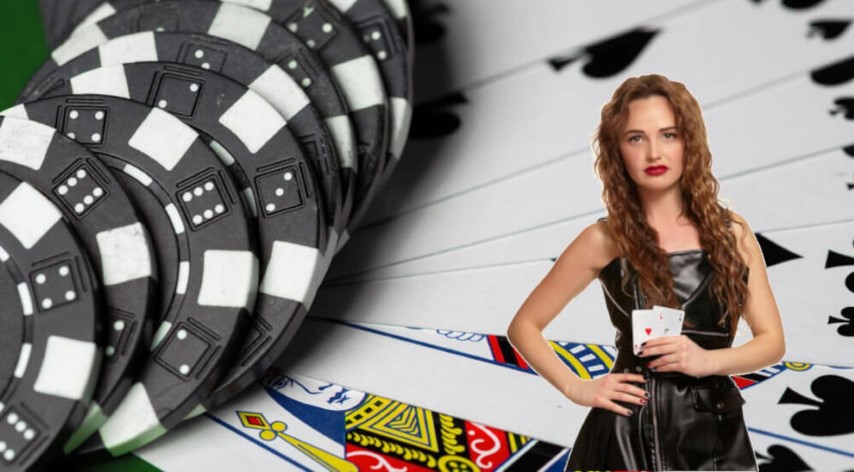 Latest posts by Kevin Mackoy
(see all)
According to statistics, more than 42.52 million people visit Las Vegas each year. Visitors come to the City of Lights for a variety of reasons, but gambling is by far the most popular, and blackjack is by far the most popular table game.
It's no surprise that it's so popular in Las Vegas, considering that it evens the odds between the player and the house. Furthermore, unlike slot machines or roulette, blackjack requires players to have skills in strategy and decision-making, so success is dependent on more than simple chance.
Some seasoned players have voiced discontent with the general quality of the blackjack games available in Las Vegas when compared to those available twenty years ago. Although some casinos have changed their policies and rewards, there are still many places where you can find great tables to play at.
The challenge today is how gamblers may find the best sites to play their favorite game. They are in luck since casino review websites such as OnlineUnitedStatesCasinos.com publish a blackjack casino survey for Las Vegas that includes all of the city's major casinos. The online guide is available at any time and categorizes casinos according to the following.
Specific Rules That May Vary Based on Location, House Edge, and Table Limits
Heather Ferris, a Las Vegas-based blogger, is in charge of the annual survey update. She accomplishes this by physically visiting the city's numerous enterprises and collecting her data. OUSC examines online blackjack casinos and other games that may be played in both Las Vegas and online, in addition to the Vegas Blackjack Survey. Blackjack and other card and table games are examples of these games.
Where to Play Blackjack at the Best Casinos in Las Vegas
If you ever find yourself in Sin City, you should know that the Aria is consistently ranked as one of the top casinos in the city for playing blackjack. There are games ranging from those with little stakes to those with extremely high stakes for players to choose from. You have the option of playing at $100 tables that stand on all 17s, and there are games with a house edge that is as low as 0.2553 percent in some cases.
People are drawn to the Excalibur for reasons that go beyond the fact that it is designed to seem like a castle from the outside and has a medieval motif within. In addition, it attracts customers by providing Blackjack Switch with a ten-dollar minimum bet and six-deck blackjack with a fifteen-dollar minimum bet. Both of these variations of blackjack need a minimum wager.
With 87 table games crammed beneath the pyramid-shaped dome that tops the Luxor, gamblers have another fantastic option in the form of this casino. Blackjack variations such as double-deck and eight-deck games are included here, amongst others. The finest game to play at this establishment is probably the double-deck for $25, while the high-limit games include six decks and a minimum bet of $100. Participating in further card games may also be done at the New York, Bellagio, and Mandalay Bay, all of which come highly recommended by us.
In Vegas, blackjack has the lowest house edge
You may be able to find some of the city's cheapest tables if you are on a tight budget but don't want to miss out on the thrill of playing twenty-one. If this is the case, look around the city. Even though the days of $1 tables on the Las Vegas Strip are probably over, the communities that surround the Strip still give low-cost options where you can play for a chance to win.
The Club Fortune, Joker's Wild Casino, and Railroad Pass Casino are some of the casinos located outside of Las Vegas that have affordable gaming tables. In addition to having tables for $3, Arizona Charlie's on Boulder Highway provides some of the most reasonably priced drinks and food in the entire city.
If none of these options sound appealing to you, you can consider North Las Vegas as an alternative. At Jerry's Nugget, the Poker Palace, or the Silver Nugget—all of which are located at the venue in question—you can play the game for three dollars at tables with a 3-2 betting structure. Even the hard-to-find $1 tables are available for guests to play at while they are staying at the Lucky Club Hotel and Casino in Las Vegas.
El Cortez on Fremont Street is an additional low-cost alternative that is often believed to have some of the greatest gambling chances in the city. It includes a multiplayer video machine that has a $1 and 3-2 game as part of the package.
Games Designed to Teach Blackjack Basic Strategy to Novices in Las Vegas
Taking some blackjack classes is not a terrible idea if you have never played the game before or are still getting the hang of it even if you have played before.
If you come across anything that leaves you perplexed or for which you require explanation, it is recommended that you seek advice from a gaming community like the Blackjack in Vegas Reddit topic. This is because such communities are comprised of players who have experienced similar situations. You will also be able to read advice and player reviews there, in addition to getting answers to any issues you may have. Everyone has to begin their journey at some point, and the more you learn and practice, the better you will get at whatever it is that you are doing.
Playing blackjack with a live dealer online is a wonderful opportunity to put your newly acquired abilities to the test once you have built up your self-assurance and are ready to do so. A gaming experience that is equivalent to that of Las Vegas can be had thanks to the interaction with the dealer, the maintenance of the same stakes, and the availability of several fascinating and thrilling betting alternatives.
About the USC
Since its founding in 2013, OnlineUnitedStatesCasinos.com has been dedicated to assisting gamblers in locating trustworthy online casinos that accept players from the United States and enable deposits in American currency. It has become the most well-known online casino authority in the United States at present time at present thanks to its rapid growth.