MMA Betting Has Recently Piqued the Interest of High Rollers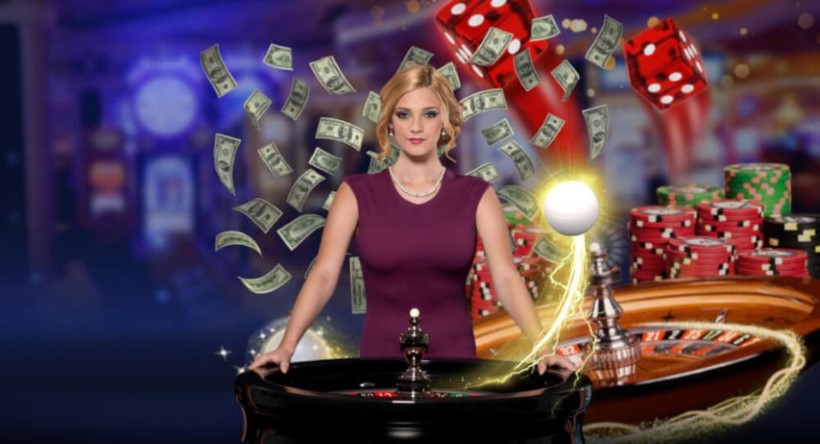 Latest posts by Kevin Mackoy
(see all)
Have you ever placed a $1,000,000 bet? Would you be able to triumph in an MMA fight? But "Vegas Dave" has succeeded! Dave Oancea, a high roller, has a history of placing large bets on MMA (MMA). He won $240,000 betting on Holly Holm defeating Rhonda Rousey, and another $300,000 betting on Miesha Tate defeating Holm. Then, at UFC200, "Vegas Dave" decided to place his one million dollar wager on Miesha Tate. 
Tate was competing against Amanda Nunes, but unfortunately for "Vegas Dave," Tate submitted after being placed in a rear-naked choke hold at 3:16 of the first round. The High-Roller, on the other hand, accepted his loss with grace, admitting that he felt much worse for Tate than he did for himself as a result of the loss.
Since the first Ultimate Fighting Championship event in 1993, a whole generation of high-stakes gamblers has grown up watching and betting on the sport. With UFC revenues exceeding $600 million in 2015 and the crossover mega-fight of Mayweather vs. McGregor, mixed martial arts has officially entered the big leagues, and high-rollers have taken notice. Bets on mixed martial arts matches now outnumber those on boxing matches (mega-fights skew the numbers towards boxing). 
With larger betting handles, it's no longer just Las Vegas that's getting all the action. MMA is now accepted at high-stakes tables in high-roller casinos, with big action on the UFC, Bellator, and the Hex Fight Series.
High-rollers are always looking for new ways to bet, and one of the best things about MMA is that it offers a wide variety of betting options. These bets range from the traditional "outright" bet to "props" bets (for example, "over/under," "fight goes the distance," or "method of win"), as well as parlay bets, which can offer significant odds and substantial payouts.
Oddsmakers now have everything they need to meet the demands of the most tech-savvy High Rollers, who can now search for the best odds available anywhere in the world at any time of day or night using their smartphone, tablet, or even an old-fashioned desktop computer. Because high-rollers are a popular target for online gambling sites, it stands to reason that these sites will offer higher deposit and betting limits, personalized customer service, and a variety of other enticements.
High-stakes gamblers want more than just the prize; they also want a piece of the action
They get their energy from mixed martial arts competitions, which consist of three to five rounds of high-intensity action fights. Because events are broadcast and streamed on ESPN (for UFC) and DAZN, the High-Roller can experience that rush of adrenaline in real-time (for Bellator). Even increasing the suspense by placing additional bets, some of which are even larger as the events unfold. 
Even if you lose a battle, you shouldn't be too worried because there are still people who can help you. When gambling online, keep in mind that you must adhere to a spending limit; this rule applies equally to novice gamblers and experienced high rollers.
As a result, we have come to the conclusion that MMA is the ideal sport for the modern whale (another name for High -roller).

Multiple events, each with multiple fights, occur quickly, allowing subsequent bets to be placed more quickly.

The ability to make increasingly large bets goes hand in hand with growth and the acquisition of larger "handles."

Thanks to the wide variety of prop bets available, a whale can now bet on anything, from who will land the first punch to the over/under to round winners to the type of win.

Multiple prop bets on the same fight increase the overall excitement, also known as "juice." Of course, all of these prop bets give the High-roller a much better sense of control.

The ability to gamble in real-time at various online sites from any location, at any time, and anywhere in the world.
You want to bet like a high roller, don't you? Do you want a taste of the action? Are you willing to place a large bet? And to do so on a regular basis? Do you want to receive all of those fantastic freebies? It appears that competing in MMA may be the best option for you. But keep in mind that high rollers are born risk takers! When they gamble, this does not necessarily imply that they use no strategy or that they simply close their eyes and choose at random. 
The key to success in any sporting competition is to know everything there is to know about your sport. Mixed martial arts (MMA) is rapidly expanding, with many new competitors entering the Octagon every year, month, and even week. As a result of all of this change, there are good bets to be found, and if you play your cards correctly, you can profit from them.