Online Businesses Provide Work-from-Home Lifestyle Opportunities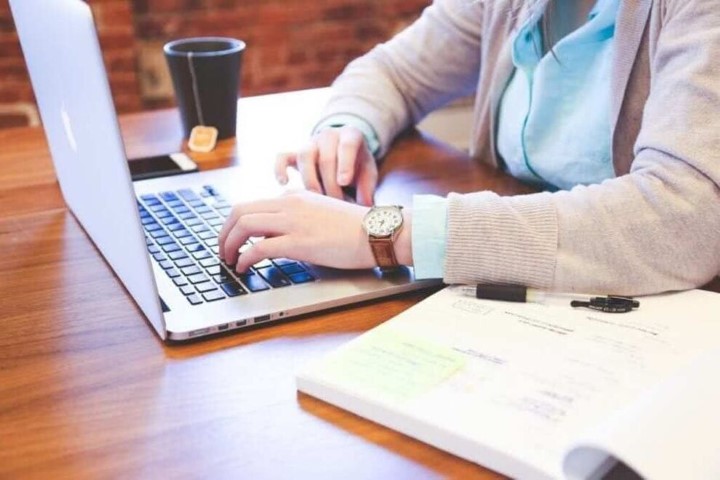 Latest posts by Kevin Mackoy
(see all)
There were times when working from home was simply not an option. Despite the fact that the internet has been around for a long time, the popularity of conducting business online was not nearly as ubiquitous as it is today. Even things you could do from the comfort of your own home did not ensure a significant rise in revenue. However, things are very different now than they were previously. 
In this day and age, you may start a profitable online business from the comfort of your own home. Furthermore, starting a modern business online is one of the most efficient methods to earn a living wage nowadays. However, it is critical to note that starting this type of business will necessitate a major investment of your time and work. Working long hours will eventually become the norm. People are drawn to professions that allow them to work from anywhere in their own houses. In light of this, let's look at some of the most profitable online business ideas that you can run from the comfort of your own home. 
Manager of social media platform
The growing use of social media has increased the number of businesses looking to recruit social media managers. This is especially true for small businesses, which often lack the financial resources to hire an internal social media marketing team. This is where you enter into the picture. If you are familiar with the various social media platforms, you can work in the field of social media management. This job will allow you to choose how many hours you wish to work per week. Additionally, you will be able to select the number of customers you intend to serve. As a result, before advertising your services, conduct some research and determine how much you will charge. Know that you can change your costs to match the specific services that your consumers want from you. 
A creative Website developer 
Due to the proliferation of internet commerce, making a job by building websites for businesses is always an option in this day and age. You don't even have to limit yourself to looking at websites owned by businesses. As an alternative, you might build high-quality websites for anyone who needs one. Furthermore, you can widen the scope of your service by indicating that you will also handle the maintenance. This is a profession that is not particularly challenging or demanding, but it does necessitate working longer hours than other jobs. As a result, make it a goal to learn as much as you can about the website-building process and to continue to hone your skills. 
A marketer who focuses on affiliate sales
Another excellent career path is to work as a corporate associate. Today's audience is noticeably more educated about affiliate marketing and the processes that go into it. As a result, if you already have a significant internet following, you should think about becoming an affiliate. When picking which program to join, make sure that it is compatible with the niche in which you operate. For example, if the majority of your content is about the iGaming industry, you might want to explore becoming an affiliate for a casino. You may increase the amount of money you make while also delivering something of value to your audience. The best part is that affiliate networks typically provide free copies of a variety of products and services to their affiliates. You may put anything through its paces before making it public to ensure it comes up to expectations. 
A Virtual Assistant
Consider working as a virtual assistant if you are especially skilled at time management, planning, and organization. The main difference between your employment as a virtual assistant and that of a traditional assistant is that the former demands you to use the internet instead of traditional ways. To name a few of the tasks on your to-do list, you can expect to react to emails and phone calls, set up appointments, and schedule events. Naturally, holding this position gives you the ability to determine the size of the client base you service. You should, however, ensure that you are capable of efficiently managing everything that you have taken on. Make certain that none of your consumers are confused with one another. This would not only convey the impression that you lack professionalism, but it could also have legal consequences for you. 
A Ghostwriter 
You've probably heard the expression "content is king" if you do business online. Despite this, most businesses simply do not have enough time to produce stuff of great quality. As a result, the majority of them choose to outsource this component of their business to a third party. This is where you come in once more. You can easily develop a profitable career if you can write well and understand search engine optimization (SEO). Ghostwriters typically charge by the word for their services. As a result, you will be successful if you can obtain a few clients and publish a few items each week. 
A Photographer 
Individuals frequently pursue photography as a pastime. This does not, however, rule out the prospect of making money through photography. For those with remarkable attention to detail, this activity has the potential to evolve into a satisfying career path. Because there are so many companies that sell stock photography, you can sell your work to whoever you choose. You can also accept specific photo requests from a range of different consumers. You can also do both. It is true that you will undoubtedly be obliged to leave your home to take images. You can, however, give them some TLC and then sell them without leaving the comfort of your own house. 
As a result, beginning your own online business is not very difficult in this day and age. All you need to start a successful business is a strong plan and the resolve to see it through. The rest will be determined by your dedication and will to win.