The Financial Benefits of Using Cryptocurrency in the iGaming Industry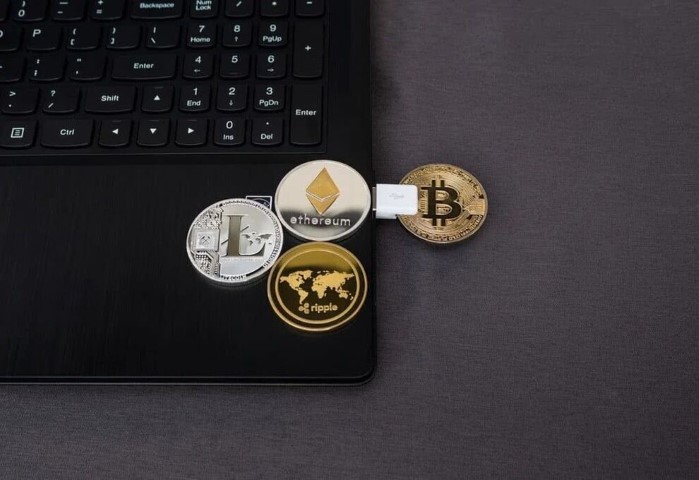 Latest posts by Kevin Mackoy
(see all)
Cryptocurrencies have affected a variety of other industries, including gambling and online gaming, which was unexpected. There are multiple compelling reasons for a casino to take bitcoin as payment, and the number of casinos accepting cryptocurrency is expanding by the day. 
This is due, in part, to the fact that the options available are new, but it is not the only reason. It is also about the true properties of the cryptocurrency and the advantages that these characteristics have for both the casino and the players that use it. 
The Surprising Aspect 
When it comes to bitcoin gambling, the originality of the concept is the first thing that comes to mind. Virtual currencies were first only an idea, and then they became a niche interest. However, they now have a global impact on businesses and can even be used to pay for things like online gambling. 
Because technology has always been an important component of the casino industry, its owners realize the importance of staying on top of developing trends and advances. This allows them to provide the appearance that they are at the cutting edge of the industry. Players enjoy partnering with such casinos as well. 
Privacy Even though it is a vital necessity, maintaining our privacy while using the internet is getting increasingly challenging in this day and age. This is especially true when it comes to how our money is spent online and the beneficiaries of payments transmitted. Many internet gamers are looking for ways to improve their privacy and safety while playing games. 
Cryptocurrency wallets are not linked to your name or financial institution in any way. You are free to use them and make transactions with them, and there is no risk that the government or anybody else will become aware of your activities. This could be one of the reasons why the currency was initially used to fund unethical activities. 
The Quick Transfers
Unlike sending money through a bank, this approach results in an immediate transfer of funds. When it comes to banks, there is always a waiting period, and they can be rather difficult to deal with when it comes to large sums of money and transfers made to countries other than their own. 
Furthermore, there are no fees involved with these transfers, despite the fact that interacting with banks always involves expenses. If you make a lot of transfers or trade in large sums, these expenses tend to add up and eat into your profits. This type of problem does not exist when it comes to using bitcoin. 
You Can Play From Anywhere On The Planet
Some countries strongly restrict the ability to engage in gambling operations on their territory. Despite this, it is still possible to do it online if specific conditions are met. If you want to gamble in a country where it is illegal, the most difficult problem will be figuring out how to pay for it without the authorities discovered it. 
The use of cryptocurrency provides a solution to this difficulty. You can pay with Bitcoin and other currencies no matter where you are or where your wallet is, as long as you have access to a device that can make and receive payments. This increases the number of prospective clients for casinos and makes them more appealing to gamblers from other nations. 
Tax Administrations 
Tax authorities do not yet have a clear knowledge of how to manage cryptocurrencies due to the system's novelty and the lack of any mechanisms to monitor or account for it. However, tax authorities are catching on because it has been a while since they were used, and a big number of successful businesses accept them as payment. 
The policy will be revised and expanded to include cryptocurrencies in the near future, and players may be compelled to pay taxes on any gains made as a result of using this payment method. 
Making Micropayments More Accessible 
Because the in-game purchase sector has grown in popularity among regular players, micropayments are expected to become the preferred payment option for online gaming in the near future. The usage of cryptocurrencies makes this simple and risk-free, which is why a rising number of players are turning to them specifically for this purpose. 
These are payments valued at less than one dollar and in certain cases even less than that. Because of their low value and small size, the bank does not believe these to be worthwhile. They are, nevertheless, used on a daily basis by players in online contests. When a cryptocurrency is used to pay for something, there are no transaction fees. This simplifies the transaction significantly. 
Is this something that will be around for a long time? 
It's tough to say for certain about trends. Something may look to be a game changer, but it will ultimately fade. Those who believe that every invention is only a fad and ignore the substantial changes that have occurred in the industry are in the same boat as the preceding group. 
It is still unclear which of these is the introduction of cryptocurrencies into the world of gambling; only time will tell which is the most significant development in this field. However, numerous perks are particularly suited to both the realm of gaming and the cryptocurrency market, and this is what makes them a strong fit. This is one of the reasons they work well together. 
To summarize 
Many online casinos now accept bitcoin payments as payment. When a player accomplishes this, both the casino and the player benefit in a variety of ways. These transactions are conducted in an instant, in perfect privacy, and from anywhere on the earth. This also implies that you can gamble from anywhere in the world, regardless of whether gambling is permitted in your home country. 
Because the usage of cryptocurrencies as a form of payment is still relatively new, governments do not yet have a strategy in place to deal with them. Given how popular the approach has become in recent years, this is likely to change soon.